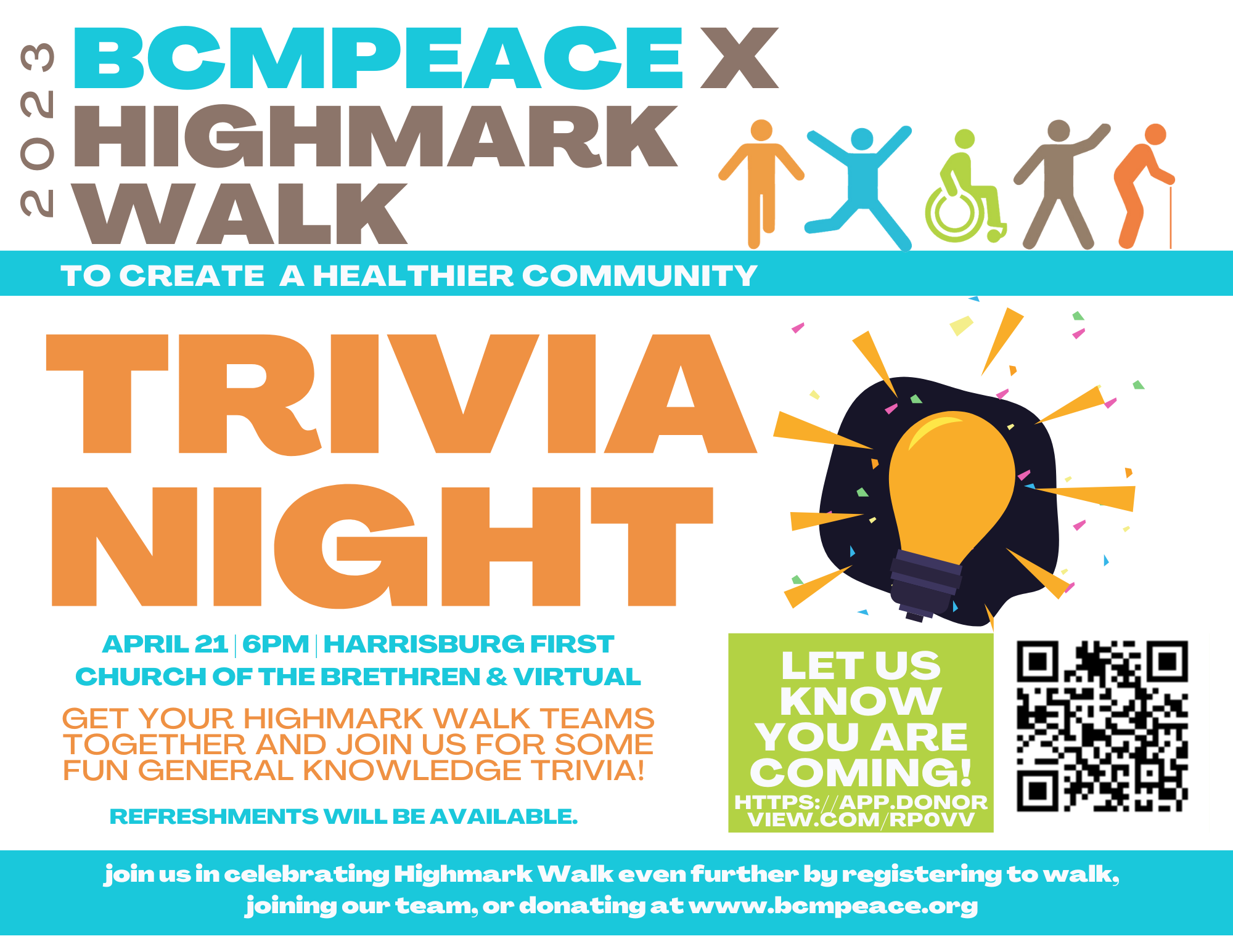 Highmark Trivia Night
THIS FRIDAY 4/21: Join us for our next event in the Highmark Fun Friday series… Trivia Night! Bring your Walk Team or get a team started and head over to 219 Hummel St. at 6pm. Can't make it in-person? You can join us virtually instead! All participants (virtual and in-person) should register at this link: 
https://app.donorview.com/Rp0VV
There is no cost to participate but donations are encouraged as part of our Highmark fundraising campaign for bcmPEACE. Refreshments will be available to keep your brain fueled as you lead your team to victory! We hope to see you there!