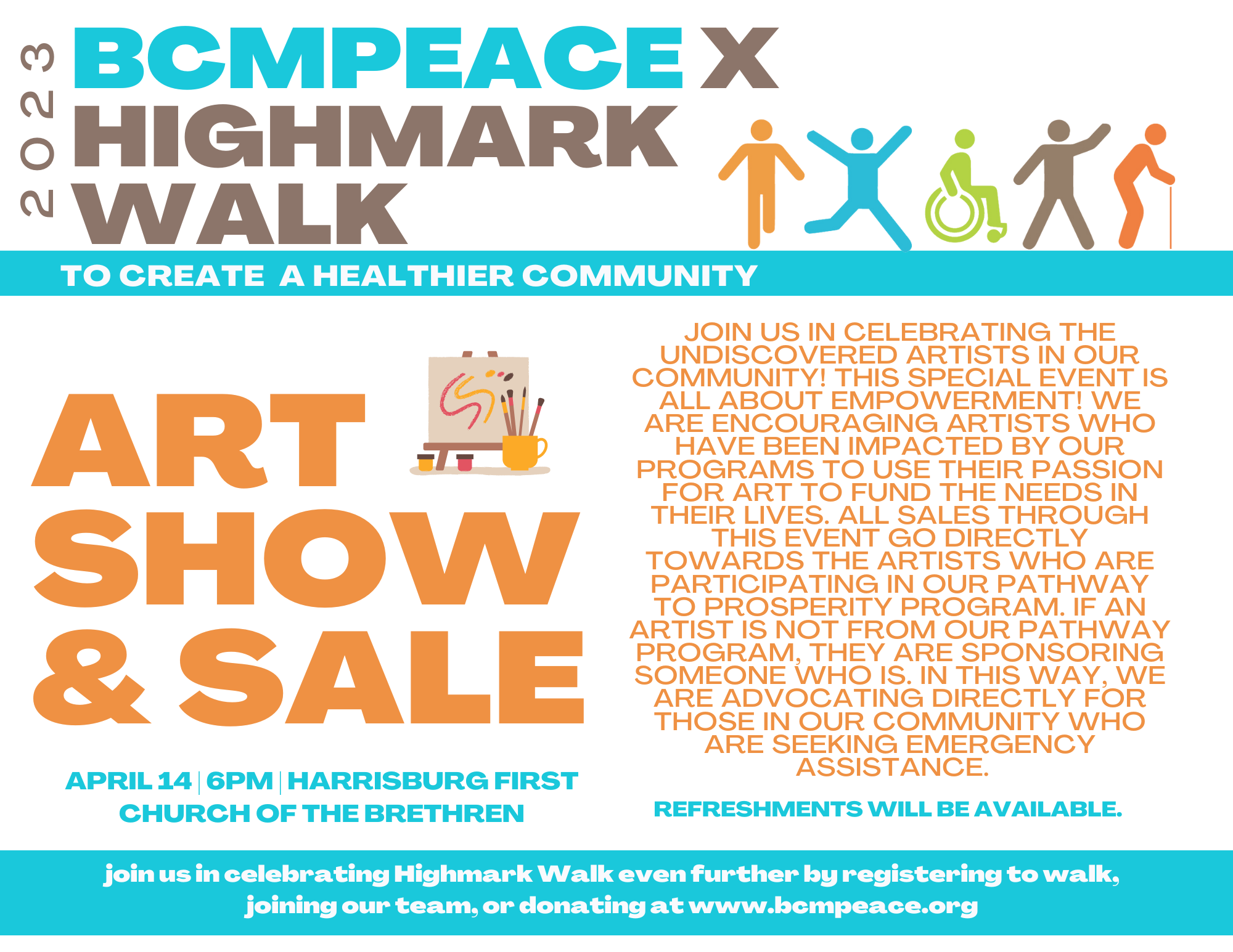 Highmark Art Show & Sale
Join us in celebrating the undiscovered artists in our community on Friday (4/14) at 6pm!
This special event is all about empowerment! We are encouraging artists who have been impacted by our programs to use their passion for art to fund the needs in their lives. All sales through this event go directly towards the artists who are participating in our Pathway to Prosperity program. If an artist is not from our Pathway program, they are sponsoring someone who is. In this way, we are advocating directly for those in our community who are seeking emergency assistance.